One of the goals of Niasca Portofino is to show the Liguria region and Portofino's typical products in a simple and accesible way. Because of this, we try first of all to pursue the philosophy of "zero kilometer": raw materials of the area or coming from short distances, grown, harvested and processed in the most genuine way possible. We therefore rely on small producers respecting the old traditions.
Traditions that we consider extremely important to pass on to future generations: this is why we will be pleased to tell you about the story that lies behind each of our products, including the huge passion of each person involved.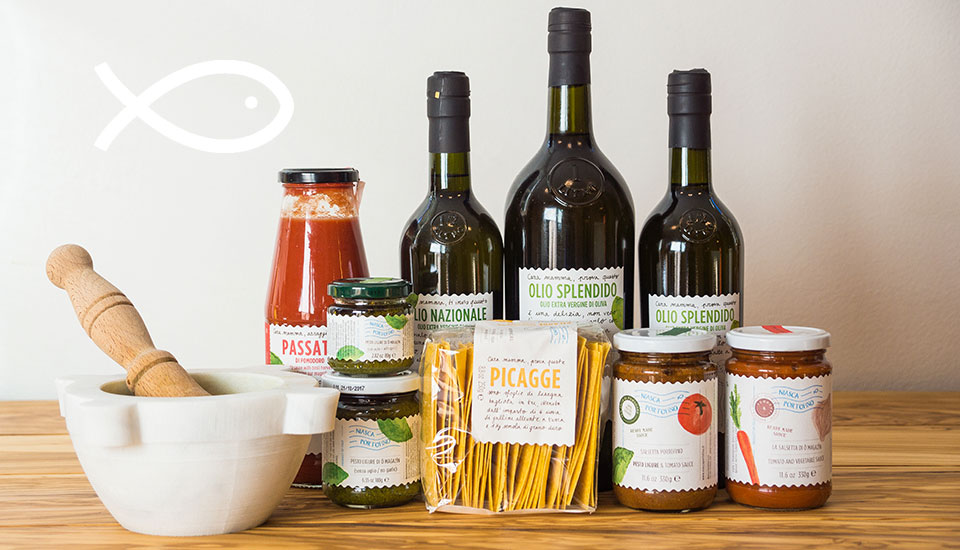 On the ground floor of our villa we will have a small laboratory for food productions, limited to Portofino's typical products such as marmelades, sauces and so on. We are restoring the cellars located inside the cave: they will be used at the beginning to bottle the wine but in the future they will also be used for the production of the wine. Our goal is to reach the number of 8.000 bottles per year.
It is not always possible to make the products that are studied in the laboratories of Portofino locally, due to limited spaces and difficult logistics.
We have therefore decided to outsource some of our productions to local laboratories that have the technical possibility to do so.