Welcome to Portofino..the famous, glamourous, lovely Portofino! We invite you to find out with your own eyes what this enchanting fishermen village can offer beyond the luxurious shopping and the world-known Piazzetta. Here, in this enchanting location, we organize our activities related to the discovery of our territory, of nature, of local traditions, of food and wine.
Give us a chance to walk with you just 10 minutes uphill and you will have a view of Portofino that only few can enjoy: Portofino and the harbour from the spot called The Three Lakes, in such a quiet and harmonious location amongst the olive trees that you will feel like on a cloud, with just the breeze blowing through the leaves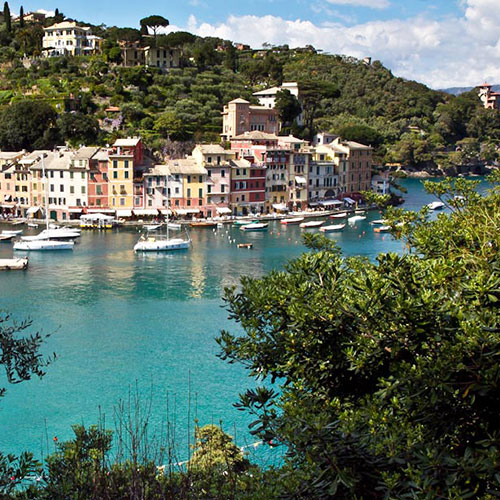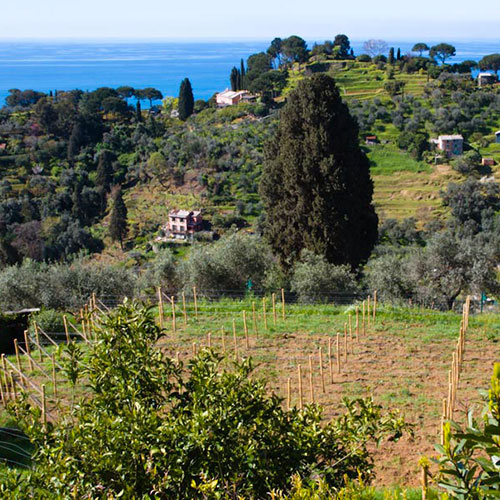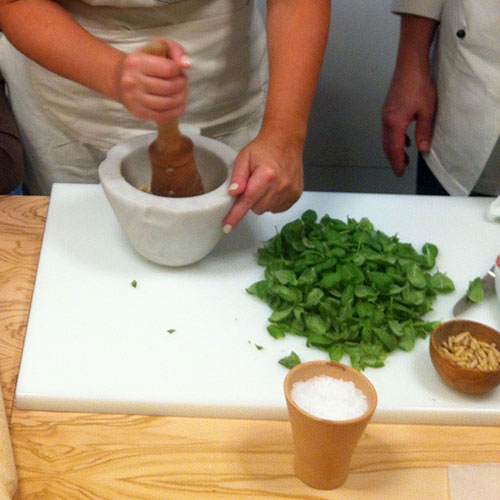 Our activities range from relatively short experiences of 1 hour and an half, to have the chance to know each-other and to taste our products adding a short excursion on our lands, and full days to discover our territory and our flavours, always including a nice walk beneath the olive trees and a cooking course (the menus are decided at the time of booking according to our Guests' preference) at the Fondaco, to end with a lovely meal. Together with our Chef you can prepare hands on local dishes, very elaborated or simple and for everyday meals like a sauce (the famous pesto or walnut sauce), to enjoy on our bruschette in the dreamy picture of the Three Lakes.